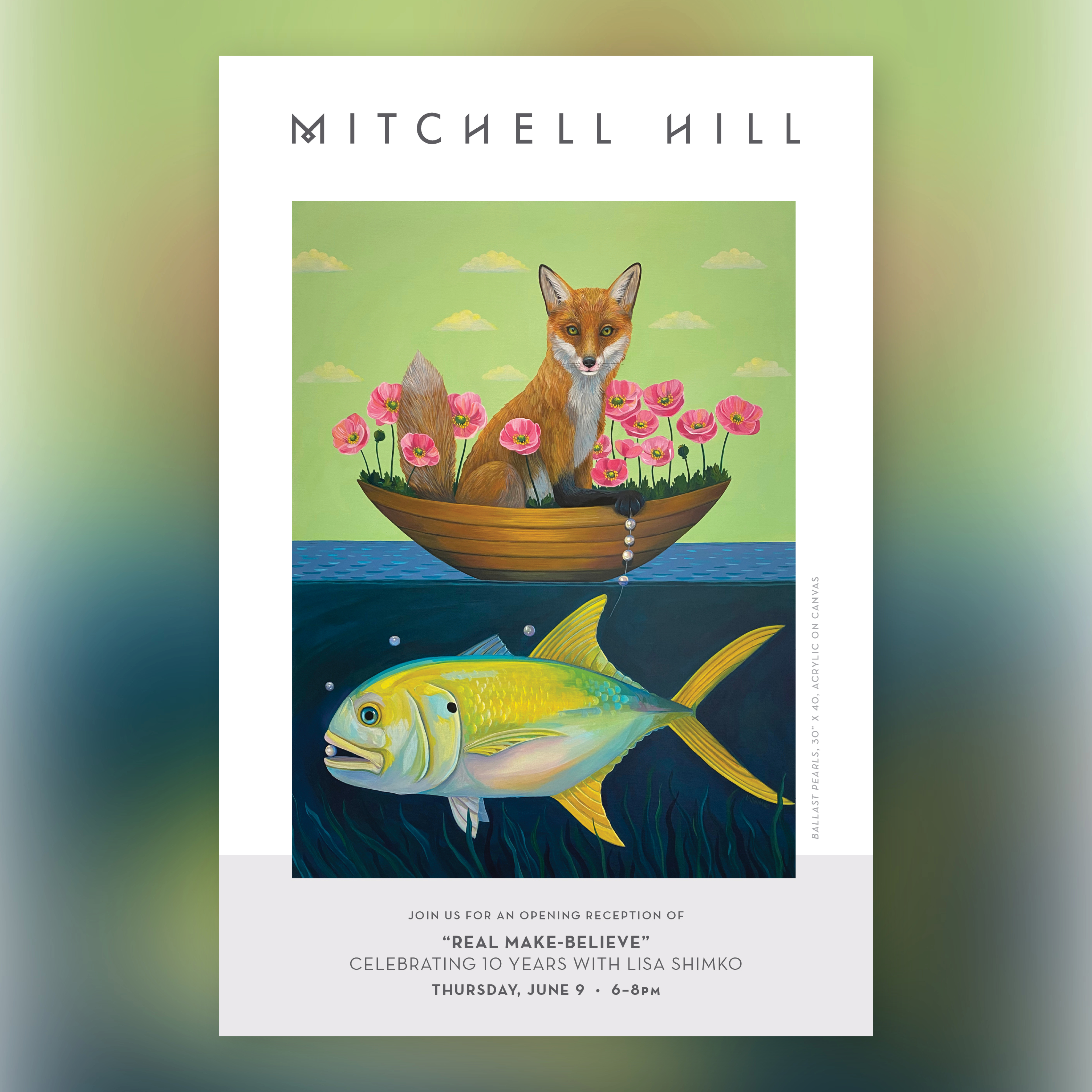 Shimko's paintings are seeded by a gamut of subjects from natural sciences to anthropology, presented in a stream-of-consciousness way.
The "idea-collage" style makes for a playful experience, inviting the viewer to tap into their imagination and perhaps invent a story of their own.
Lisa enjoyed her childhood in York County, Pennsylvania collecting rocks and exploring the terrain of forests and farms. Colors, forms, and textures from nature and the simple designs of Pennsylvania German folk art infused the foundation of her artistic aesthetic.
In 1994, Lisa earned a BFA in Painting with a minor in Art Therapy from the University of the Arts in Philadelphia. The urban landscapes of the northeast supplied a different kind of nature for her to explore– architecture, social issues, history and all the music in between. Hilton Head Island, South Carolina became Lisa's home in 2000 and its sub-tropical estuaries added a new chapter to her aesthetic book.
Childhood memories of hills, forests and fields, northeastern cities and the southern coast compel an exploration of environmental issues. The beauty of surroundings intertwines with topics ranging from endangered animals, climate change to anthropology, all osmosing into her art.
Aspiring to reflect and feed the varied natures of the muses and parts of the brain, Lisa's painting style ranges from multi-colored painterly abstracts to honed animals imbued with an allegorical curiosity.
Lisa has called South Carolina home since 2000, from the low-country of Charleston to the Appalachian foothills of Greenville, explorations continue.