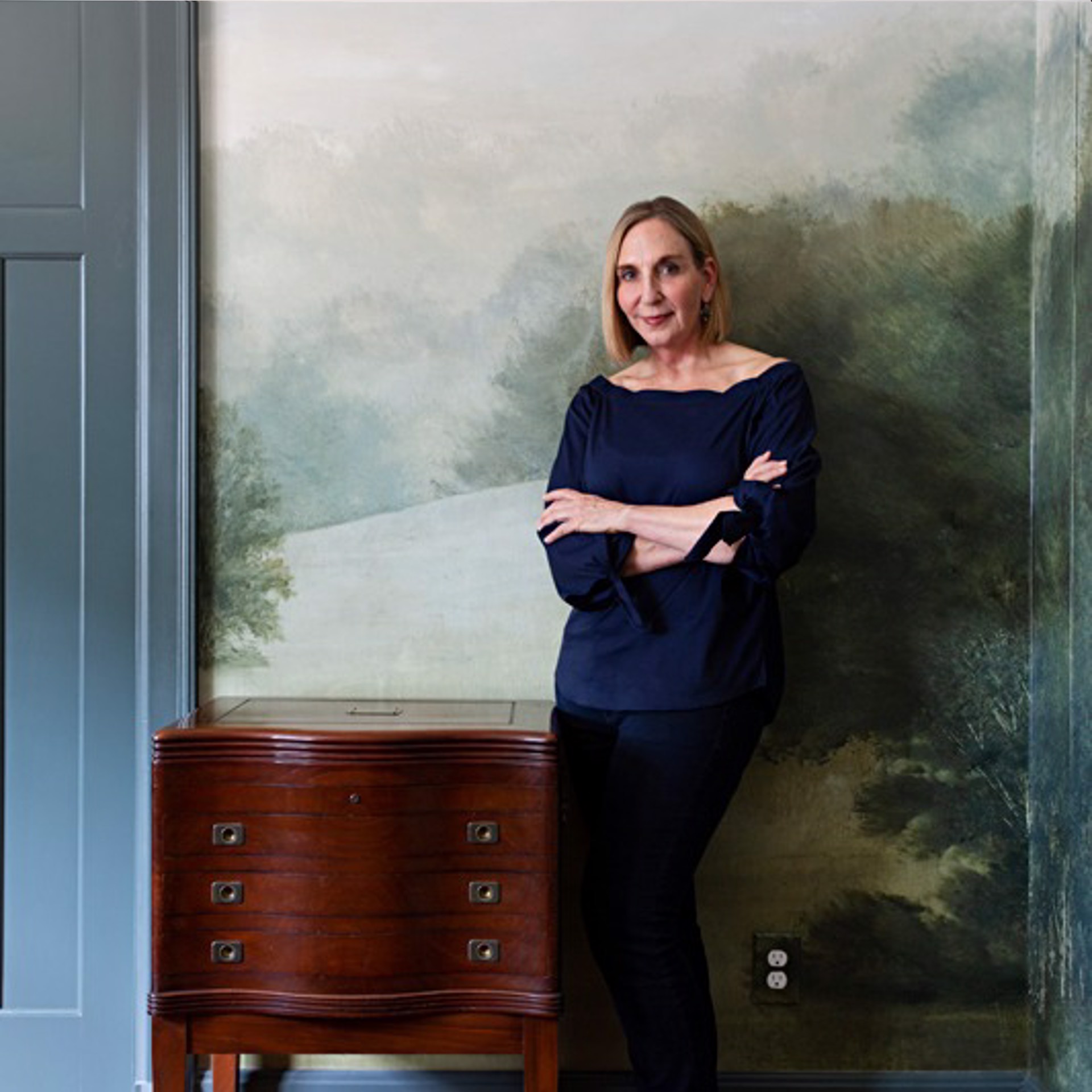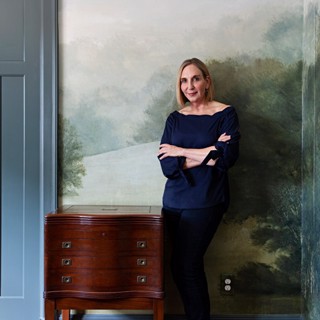 Charlotte Terrell's artwork is a product of her deep cultural roots and interests developed growing up in Mississippi. She has extensive experience with landscapes - from her academic work in landscape architecture to traveling and researching 19th-century European country landscapes, Terrell found her niche very early on. This led her to New York City where she assisted with the city's historic parks and landscape revitalization, including Central Park. It was also here that she first honed her practice for decorative painting under the tutelage of masters of Old World Techniques.
Her painting style layers polished plaster, oil paints, and glazes on solid birch panels. Century-old decorative painting techniques have naturally translated into fine art that expresses her deep connection to landscapes as a subject matter. When describing her art, Terrell says, "These idealized landscapes are fictional places intended to be universally familiar to the viewer, a present moment in time. I love the tactile nature of working in plaster, the labor of polishing it smooth, the pooling of the juicy paints and pouring glossy translucent glazes over the surface."
Terrell's first exposure to the beauty of art was through her parents' collection, which they began as newlyweds while stationed in post-World War II Munich. Growing up in Columbus, Mississippi, she was drawn to the historical architecture, gardens, and character of antebellum homes that had survived the Civil War. Her father fostered her interest in horticulture and built a solarium greenhouse onto her bedroom, which influenced her later studies at the University of Georgia, where she studied landscape architecture. She began her career as a director of revitalization of New York City's green spaces, where she was able to apply her interests and education in restoring signature landscapes.
The recognized and revered portfolio Terrell has composed includes large, commissioned artworks, as well as her highly acclaimed one-of-a-kind mural wallcoverings. From a young age, Terrell fostered a love of learning, especially as she completed her degree in landscape architecture. While she learned on the job as a project manager for New York City's parks, her schooling and education with accomplished New York City artists inspired her love of pastoral landscapes. Now, her focus is trained on fine art and custom mural wallcoverings expressed through classic decorative painting techniques.
Terrell's landscape paintings have been characterized as a modern-day extension of the Hudson River School. Oglethorpe University Museum of Art in Atlanta exhibited her work alongside landscape painters Boudin, Corot, Bonnard, and Pissarro as a link to contemporary painters. When describing the exhibit, the curator noted, "Terrell's idealized mixed media landscapes, unlike the 19th and 20th-century landscapes, seem designed to elicit an experience or emotion rather than depict a real place. Perhaps these are closer heirs of the post-Impressionists, or even the Expressionists, who supplanted the realist impulses with sources of inspiration that were less easily recognizable."
The artist now lives and creates in Nashville, Tennessee.
Read More